Mind Age, 1999 and Silent Seats, stories from in and around the Carr's for this week in time, with No MSG added.
---
1999
When I use to blog on a regular bases, I recapped and reviewed the comings and goings of our little family, and in doing so, I always marked significant events with some kind of "document the history" story.  It occurred to me last night, after talking with a young house guest – Amy, that in all 180 pages, and more than 87,000 words in the confessions to this point, I have yet to recap the day we first met the cutest baby we have ever seen. So I take you back to this week, 14 years ago, the day Jordyn was born.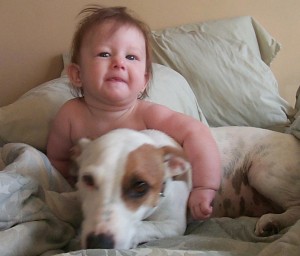 It was 1999 – the turn of the millennium.  The year, us children of the 80's felt was so far away, thanks to Prince and the Revolution.  I was 3 years married, and a full-time job was so close I could feel it.  We were living in a small 2-bedroom apartment in Toronto, with a great set of neighbours and a crazy little dog named Bentley.  But life was about to change.  It was about to get a little more challenging because we where bringing into this world, another human being who, at least for the first little while, would look to us for everything.  But the truth is that living for someone instead of just with someone, is all that more rewarding.
We had a busy weekend.  Nathalie attended a work function on a cruise ship on the lake, and apparently danced up a storm. Would have been quite a scene, at 9 months pregnant, I am sure.  Sunday was a trip to visit friends in Mississauga and hang by their pool for the day.  When we arrived home that afternoon, Nathalie was tired and said she wanted to lay down for a bit, so I took the time to go downstairs and hang out in the garage in our building; a popular thing to do at our old place.  Then, the call came from apartment 313.  "Jim, I think my water just broke!"  I don't ever remember in all my 7 or 8 years living in the building on Tinder, running up the stairs to the apartment, but I did that day.
We had the bag packed, and surprisingly, calmly made our way to the car and the short trip to North York General.  Only to find out, that although Nathalie was having labour pains and some contractions, she was not dilated enough to make the call for admitting.  We decided to wait a bit, and walk around the hospital halls, and after an hour or so, the nurse made the call that we might as well be admitted.  That was around 7 or 8 PM.  We realized that we remembered the music and the clothing, and the cameras, and even the "focal point" (a little bear) we only forgot the hospital issued log book that we where suppose to use to track the contractions.  So, we called our own Kramer type neighbor Jefferson, who thankfully made the trip with the book.
It seemed like the night progressed well, and the nice music playing, the dim lighting and the trips to the hot tub, seemed to make the pain less, at least from my comfortable, no labour pain chair. The nurses where great and we had a couple visits from Dr. Brown through the night, and during his morning one, he surmised that it was a very big baby, and he figured he would have to plan for a C-section at noon.
Then everything changed, and it seemed like a whirlwind kicked up in our little room, starting with water breaking and ruining the Dr.'s shoes, and the staff starting piling in, and grabbing trays of tools and equipment.  It was like watching a pit stop at a race.  Everyone had a job, and knew it, and no instructions or details needed to be shared.  I remember this young intern introduced himself, and asked if it were ok if he stayed for the birth, citing it would be good experience for him, in his training.  I can still see his face and the "deer in the headlights" look when he saw Jordyn's head crowning.  His face said what I was feeling.
Some other things I remember from the next few minutes:  Getting yelled at 3 times by Nathalie for, first squeezing her IV arm too tight, loosing my count when helping her to breath, and wanting to her insisting on not bringing a child into this world to Shania Twain's "Woman in Me".  I changed the CD, and it was Joshua Kadison playing in the background when I cut Jordyn's umbilical cord.  But the thing I remember above all was making the first proud Dad call to my Mom, and not being able to say anything more to her than, "It's a girl" and completely breaking into tears.
Silent Seats
I wrote this next story last December, but never finished it.  A couple of weeks ago, I thought of it again, because it was yet again, another last week of the semester. One of my favourite times of year as a teacher is exam week.  Now before you call me some kind of sick bastard for wanting the stress and anxiety on behalf of my students that comes with proving your worth in the form of practical tests, the truth is for the last 5 or 10 years, I have become smart at work.  Just about all of my marking and assigning of work to this point in the semester has already been collected and marked. So in fairness, this week for me is a bit of a break and just time to tidy up.
It is fun sitting in my classroom, just looking around and listening to the echoes of laughs from students past, coming from the empty chairs in room S2026.  The classroom is going to be renovated at the end of the summer, so things will start to change in the memory bank, but I will be listening even harder for the sounds from the past.
In closing
In my absence of blogging over the last year or so, I have been still sending myself blog ideas, in the form of one line email's, and although I can't remember much of what it was that I wanted to say about any of the idea's in my inbox right now, the one that I felt was somewhat relevant, given the birthday theme, was one called "Mind Age".  Now from what I remember, it was based on a text conversation I was having with a friend, about your age and how it differs from your mind age.  Now it's not the age you think you are in your mind I refer to, but rather the age you see yourself as.  When you dream, or catch your reflection in a mirror or remember most fondly, a time from your past, at what age are you?
Nathalie talks about it all the time, and her mind age is 22.   Her Mom's is 30.  Mine is 25, and I think that may be older than most guy's, but I just remember being 25, and just graduating from college, and finally figuring out what I wanted to do for the rest of my life.  At 25 I was, for the first time in my life, doing what I felt I should be doing, and I was invincible.  25 seems so long ago, but the truth is, that in the blink of an eye, I can be right back there and remember, thanks to my mind age.  So, what is yours?
Off to channel my inner 25 year old!
Thanks for reading and have a great and safe week.
Jim
---